What is Monster Blog Sack?

Monster Blog Sack is a unique blog directory and community. The Monster Blog Sack toolbar (Currently FireFox 1.5+ only.) allows you to randomly surf blogs according to your categories of interest. You can sack, tag, share, and search for blogs. Have fun reading and learning, writing and teaching!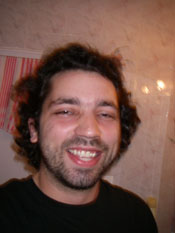 Gregory Rzeczko
President & Founder

Coding and music is my hobby.

Check out CampusGrind.com. A college campus community and marketplace internet site coded and designed by Wojciech Pirog and me.